The idea of booking your very first lesson may be a scary feeling for some aspiring drivers. A lot of questions and worries may come to mind and these thoughts may hinder you from booking your first lesson. Lucky for you, you came to the right place. We will go through common things people tend to worry about before booking their lesson and we will give you reasons to not fret over these things!
1. Holding the driving wheel for the first time
Holding the driving wheel can be a scary feeling because it makes you feel like you're in control of all your actions on the road, despite not knowing how to drive yet. Some questions that haunt some new drivers are "what happens if I accidentally hit another car?" or "how do I make turns without colliding into anything?" First time drivers are often scared of getting into an accident. According to the World Health Organization (WHO), there are approximately 20-50 million injuries and 1.35 million deaths caused by road traffic crashes.
The good news is that for new drivers, Hi-Tech Driver Education is able to attach a secondary driving wheel, as well as an extra set of breaks and gas, for the driving instructor to use. This is an important safety measure for brand new drivers since your instructor will be able to show you tricks on properly turning the driving wheel or preventing accidents that may happen on your first few runs on the road. Your driving instructors will be there to guide you and not leave you to do things on your own for your first lesson!
2. No sense of direction
Now we talk about another thing that some new drivers worry about as well before booking their first lesson. This is the fact that not everyone may be familiar with the streets and intersections in their city. This causes some new drivers to be scared when driving as they aren't familiar with the area they are driving to. The upside of having a driving instructor is that they will help you navigate the roads you drive in. The instructors will tell you to take a turn on this direction or which street they want you to take a right on.
You are not expected to know where to go as these lessons focus on teaching you how to drive properly. This also works out to improve your knowledge of the streets in your area as you will be driving around the city a couple times with your instructor which will help you familiarize yourself when driving on these areas for your road test.
3. Getting reprimanded for making mistakes
No one likes to get scolded at. It's a scary feeling that hinders growth for some people. When thinking about booking your first lesson, sometimes new drivers are scared that their instructor will get angry because of the mistakes they may make on the road. This is not something you'll have to worry about when booking your lessons with Hi-Tech Driver Education. As seen in our 4.9 rating and over 1200+ reviews online, we pride ourselves in having patient, friendly, and respectful drivers who have a mission in helping their students ace the road test and become comfortable on the road.
4. Not being able to speak or understand English that well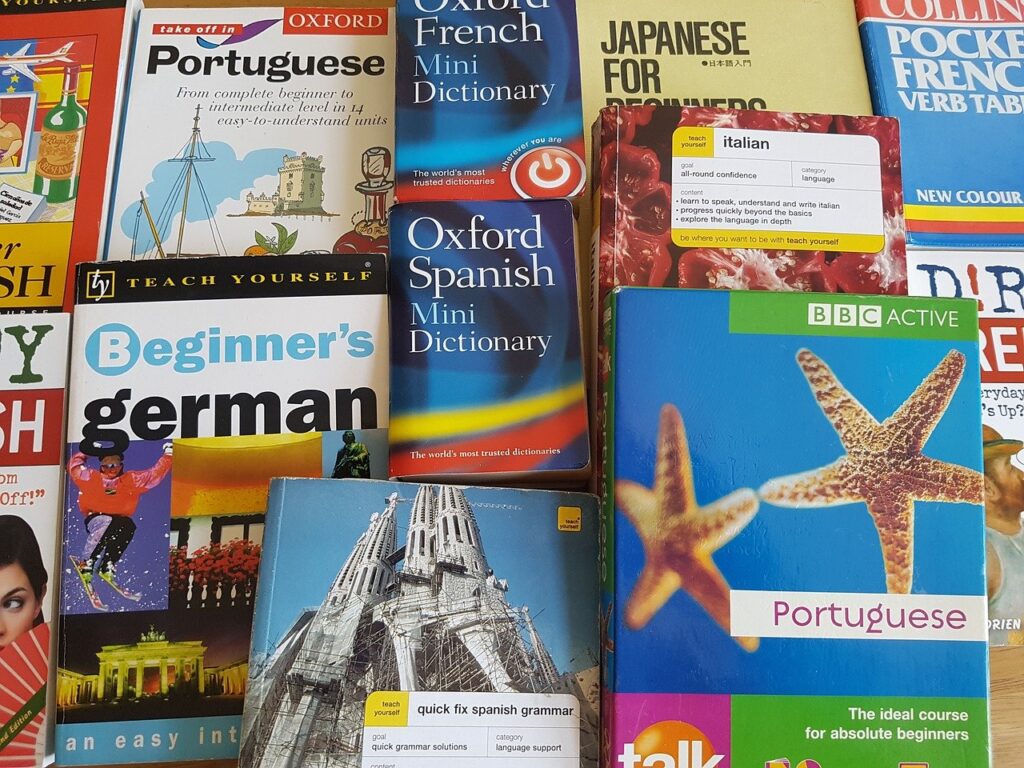 One thing that people may worry about is not having English as their mother tongue. Canada is a nation of immigrants and sometimes, it can be frightful to not be understood or to not understand what others are saying, especially when you're sitting at the driver's seat for the very first lesson. Hi-Tech Driver Education currently has drivers who are multi-lingual and can speak some of the top spoken languages in Canada. As a driving student, you may be able to choose an instructor who will be able to converse with you in English, French, Punjabi, Hindi, Tagalog, or Ilocano. Hi-Tech Driver Education values inclusivity and we understand that not everyone is as fluent in English, and that's okay!
5. Expensive Prices
Not everyone has the money to be able to purchase multiple driving lessons that may cost a lot of money. This is something that could prevent people from purchasing their first lessons. Fortunately, Hi-Tech Driver Education has a variety of options you could choose from when booking your lessons. You may choose to just book one individual lesson or choose from one of our packages. Check out our packages page to be able to see what suits you best!
6. Encountering angry drivers on your first lesson
Encountering angry drivers while learning how to drive may sound scary to a lot of people. You may have seen it for yourself as you were riding on the passenger seat and the driver behind your car honks or screams at the driver of your car. It's not really that encouraging having people scream at you when learning something for the first time. When having your driving lessons with Hi-Tech Driver Education, we offer you to use our school vehicles which makes it clear to the drivers around you that you are a new driver currently having a driving lesson with a trusted instructor. Our driving instructor will be by your side if ever someone does get angry though!
Unfortunately, we can't stop people from showing road rage, but it is important to remember that as a new driver, you are here to learn from your mistakes while having a trusted instructor by your side to guide and correct you.